In today's fast-paced digital world, where the average person's attention span is now shorter than a goldfish's at roughly 8 seconds, the loading speed of a website is crucial for its success or failure. This is especially true for WordPress-powered websites, which constitute over 40% of the web, making speed optimization not just a desirable feature but a fundamental necessity. Maximizing WordPress Site Speed with Your Hosting Plan is a necessity as Google's research reveals that 53% of mobile users will leave a website if it takes more than three seconds to load, underscoring the critical need for swift loading times.
Your website's hosting plan is a key element in achieving this speed optimization. Many owners of WordPress sites surprisingly neglect the significant influence their hosting has on website speed. Studies have shown that even a one-second delay in loading can result in a 7% drop in conversions, a decrease of 11% in page views, and a 16% decline in customer satisfaction, emphasizing the importance of a responsive and quick website.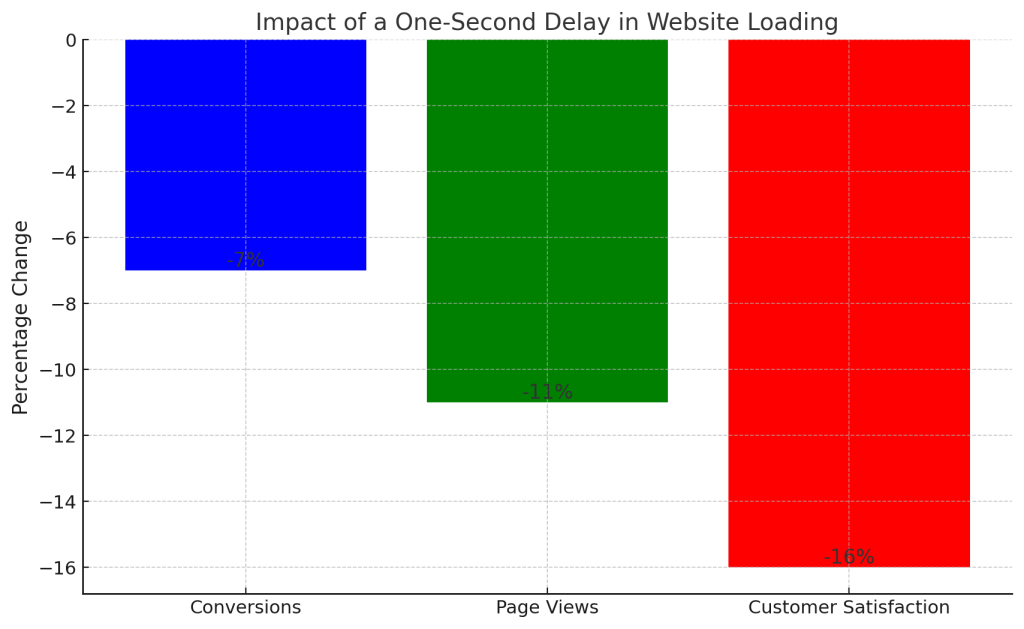 The advancements in hosting technology have been remarkable. With the introduction of features like integrated caching, Content Delivery Networks (CDN), and SSD storage, modern hosting solutions are more equipped than ever to handle the speed demands of today's websites. Yet, leveraging these features to their fullest potential remains a challenge for many.
In this context, 'Advanced Tips for Maximizing WordPress Site Speed with Your Hosting Plan' becomes an essential guide for those aiming to stay ahead in the fast-paced digital environment. This guide dives deep into the intricacies of WordPress hosting, exploring advanced strategies and untapped potential within hosting plans that can dramatically improve site speed. From dissecting the technicalities of server configurations to harnessing the power of various optimization tools, this guide aims to provide a comprehensive roadmap for maximizing your WordPress site's performance.
As we navigate through these advanced tips, remember that in the world of online interactions, speed is not just a feature, it is the very foundation of a seamless user experience, directly impacting your site's visibility, traffic, and ultimately, success.
The Role of Hosting in WordPress Site Performance
Hosting is the cornerstone of your WordPress site's performance. It's the digital environment where your website lives and its characteristics directly influence how quickly your website loads and responds to user interactions. Google's algorithm favors sites that load quickly, and user studies consistently show a preference for fast-loading sites, making your hosting choice a critical decision.
How Hosting Affects Load Times and User Experience
Load time is the period it takes for your website to become fully functional on a user's device. The quicker this happens, the better the user experience and the higher your site will rank on Google. Slow loading can lead to increased bounce rates, which negatively impacts SEO.
Types of Hosting: Shared, VPS, Dedicated, and Managed WordPress Hosting
Shared Hosting: The most economical option, where your site shares server resources with other websites. It's suitable for small sites but can be limiting due to shared resources.
Virtual Private Server (VPS) Hosting: Offers a balance between cost and performance. You get a dedicated portion of server resources, improving speed and reliability.
Dedicated Hosting: Provides a server exclusively for your website. It's ideal for large businesses with high traffic, offering maximum control and performance.
Managed WordPress Hosting: Tailored specifically for WordPress sites, this hosting type offers optimized performance, security, and support. It's ideal for those who prioritize ease of use and optimized WordPress performance.
Key Hosting Features That Influence Speed
Server Quality and Location: High-quality servers in locations close to your audience can dramatically reduce load times. Data travels faster between a server and a user's device when they are geographically closer.
Resource Allocation (CPU, RAM, Bandwidth): These are the core components that determine how well your hosting can handle traffic and data processing. More CPU power, higher RAM, and greater bandwidth all contribute to faster site performance.
Type of Storage (NVMe, SSD vs HDD): Storage type plays a vital role in how quickly your website's data is accessed and delivered. NVMe and SSDs offer significantly faster data retrieval speeds compared to traditional HDDs, leading to quicker load times.
In conclusion, understanding the nuances of WordPress hosting and how it impacts site speed is crucial for any business aiming to optimize its online presence. Prioritizing the right hosting plan and features aligns directly with enhanced user experience and improved SEO rankings. As you consider your hosting options, remember that your choice is a fundamental building block for your website's success in the competitive digital landscape.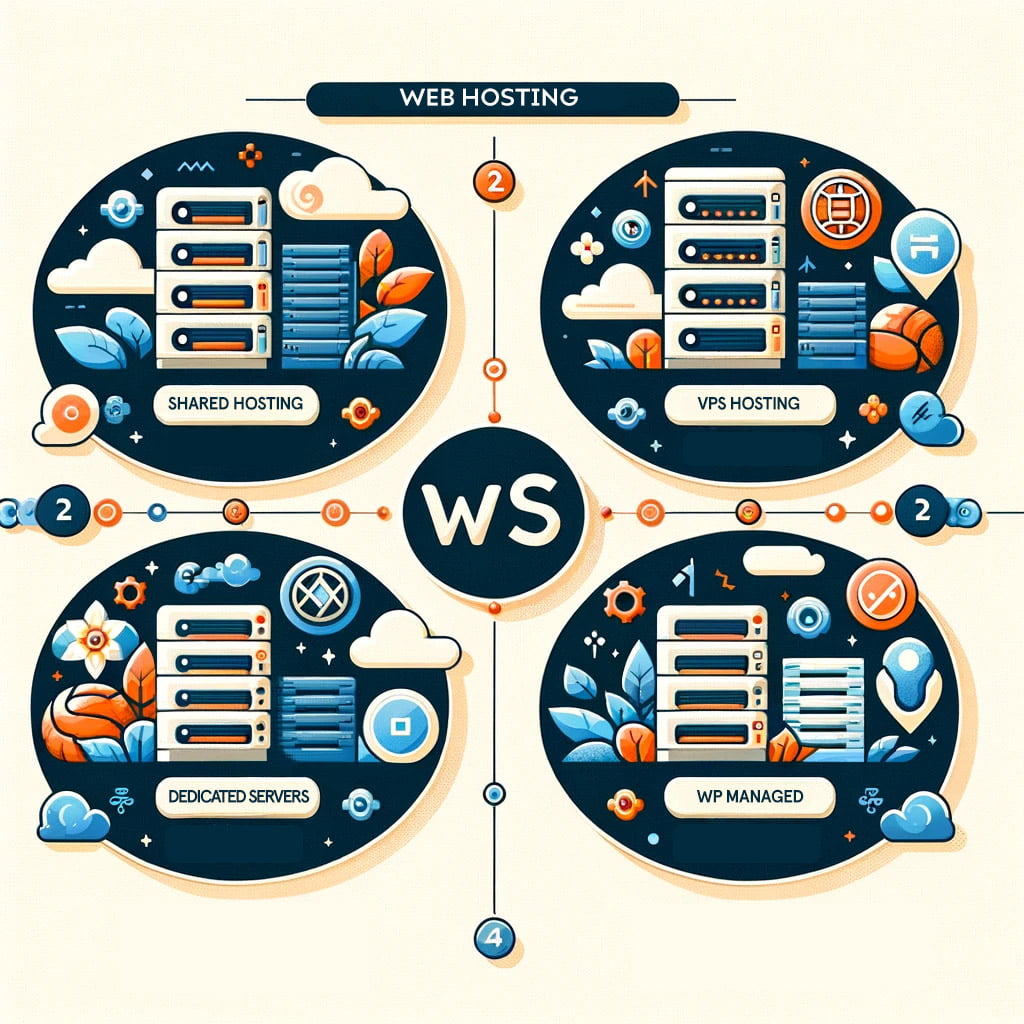 Evaluating Your Website's Specific Needs
Before diving into hosting plans, it's essential to assess your website's unique requirements:
Assessing Traffic Volume and Content Type: Understand the amount of traffic your site attracts and the type of content it hosts. High-traffic sites and those with rich media (like videos and high-resolution images) demand more robust hosting solutions.
Understanding the Scalability of the Hosting Plan: Your chosen hosting should accommodate growth. Look for plans that offer easy scalability to handle increased traffic without sacrificing speed.
Must-Have Features in a Speed-Optimized Hosting Plan
A hosting plan optimized for speed should include the following features:
Integrated Caching Solutions: Caching is critical for speed. Choose a hosting provider that offers built-in caching solutions to reduce load times significantly.
Built-in Content Delivery Network (CDN) Options: A CDN stores your site's static files across a network of servers worldwide, allowing for faster delivery of content to users regardless of their location.
Availability of the Latest PHP Version: Ensure the hosting plan supports the latest PHP version. Newer versions offer significant performance improvements, essential for maintaining fast response times.
To wrap up, choosing an appropriate hosting plan for your WordPress site is a critical choice that greatly influences your website's speed and its effectiveness in SEO. By thoroughly assessing your site's requirements and making sure your hosting plan encompasses key elements such as caching, CDN, and up-to-date PHP support, you establish a robust base for a website that is both swift and optimized for search engines.
Keep in mind, in today's rapid digital environment, the speed of your website is more than just a measure of its functionality; it mirrors your brand's dedication to delivering an optimal user experience.
Leveraging Advanced Hosting Features for Enhanced WordPress Speed
In the realm of WordPress Speed Optimization Services, understanding and utilizing advanced hosting features is key to achieving lightning-fast website performance. This concise guide focuses on two critical aspects: optimizing caching mechanisms and effectively using Content Delivery Networks (CDN) to boost your WordPress site's speed.
Making the Most of Caching Mechanisms
Caching is a pivotal component in speeding up WordPress sites. It involves storing frequently accessed data in a readily available location, which dramatically reduces the load time. There are three main types of caching you should be aware of:
Page Caching: This stores full web page copies on the server or the user's browser, allowing the page to load faster the next time it's accessed.
Object Caching: This technique involves storing database query results so that the next time a piece of data is needed, it can be served from the cache rather than regenerating the same data.
Database Caching: This caches the results of queries made to your WordPress database. It's particularly useful for websites with dynamic content that relies heavily on database queries.
To configure these caching settings for optimal performance, choose a hosting plan that provides easy-to-use tools and options. Many managed WordPress hosts offer built-in caching solutions that can be tailored to your site's specific needs.
Utilizing Content Delivery Networks (CDN)
A CDN is a network of servers distributed globally, designed to deliver your website's content efficiently to visitors from various geographical locations.
Benefits of using a CDN with WordPress: By storing static resources like images, CSS, and JavaScript files on a CDN, you reduce the load on your primary server and decrease the distance between the user and the content. This results in faster loading times, decreased server load, and an improved user experience. Moreover, CDNs can enhance your site's resilience by distributing the traffic load across multiple servers, thereby reducing the risk of server crashes during traffic spikes.
How to Set Up and Configure CDN on Your WordPress Site: Setting up a CDN typically involves choosing a CDN provider and integrating it with your WordPress site. Many CDN providers offer plugins or simple integration tools for WordPress. Once set up, you should configure the CDN settings based on your website's traffic patterns and content type. It's crucial to ensure that the CDN works harmoniously with your site's caching mechanism for maximum efficiency.
To sum up, by skillfully utilizing advanced hosting capabilities, including intricate caching methods and Content Delivery Networks, you can markedly boost the speed of your WordPress site. This enhancement not only elevates the user experience but also favorably influences your site's search engine optimization, given that search engines prefer websites that load quickly.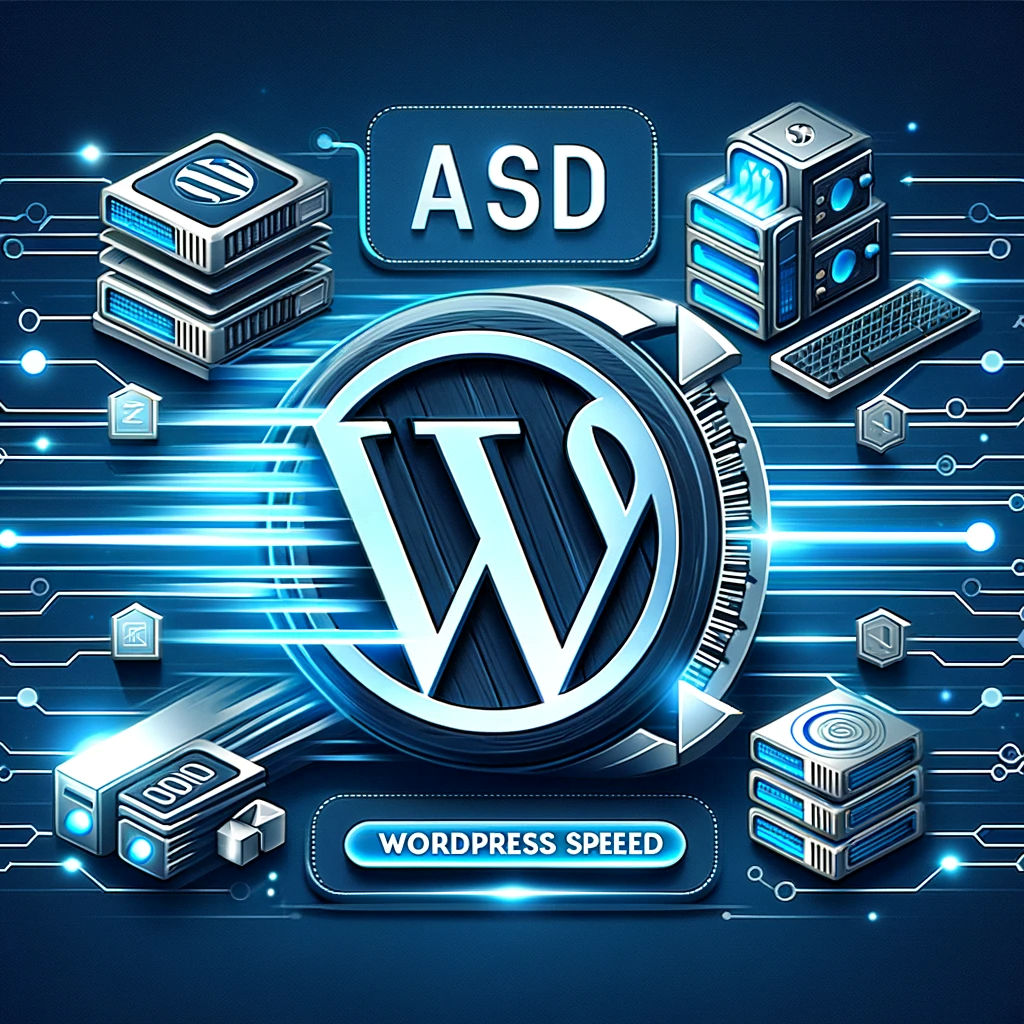 Optimizing Your WordPress Configuration for Faster Speeds
In the competitive digital landscape, optimizing your WordPress configuration for speed is crucial for both user experience and search engine rankings. For businesses specializing in WordPress Speed Optimization Services, understanding how to fine-tune WordPress settings is key. This guide covers essential tactics for boosting the performance of your WordPress site.
WordPress-Specific Hosting Enhancements
Optimizing Database Settings: An optimized database ensures quicker data retrieval and smoother site performance. Regularly clean up your database to remove unnecessary data, and consider using a plugin that optimizes the database structure.
Selecting Lightweight Themes and Efficient Plugins: Themes and plugins significantly impact your site's speed. Choose themes that are streamlined and well-coded. Similarly, select plugins judiciously – only use those that are essential, and ensure they are from reputable developers.
Advanced Techniques for Resource Optimization
Minimizing HTTP Requests: Each file on your site (CSS, JavaScript, images) creates an HTTP request. Minimize these requests by consolidating files where possible, compressing images, and reducing the use of external scripts.
Implementing Lazy Loading for Images and Videos: Lazy loading defers the loading of non-critical resources at page load time. Instead, these resources are loaded at the moment they are needed, which significantly speeds up the initial page load time.
Implementing these advanced techniques in your WordPress configuration can lead to significantly faster site speeds. A well-optimized WordPress site not only enhances the user experience but also improves your website's SEO, as search engines like Google prioritize fast-loading sites in their rankings.
By focusing on these optimization strategies, you can ensure that your WordPress site is both efficient and SEO-friendly, providing a solid foundation for your online presence.
Monitoring and Maintaining Optimal Site Speed for WordPress
For businesses providing WordPress Speed Optimization Services, continuous monitoring and maintenance are key to ensuring lasting site performance. This guide offers insights into maintaining optimal site speed through regular testing and updates.
Regular Performance Testing
Tools for Measuring WordPress Site Speed: Utilize tools like Google PageSpeed Insights, GTmetrix, or Pingdom. These tools provide comprehensive insights into your site's performance by simulating user interactions and page loads.
Interpreting Test Results and Identifying Bottlenecks: Analyze the data provided by these tools to identify slow-loading elements or scripts. Look for common issues like unoptimized images, slow server response times, or excessive JavaScript and CSS files.
Ongoing Maintenance and Updates
Keeping WordPress, Themes, and Plugins Updated: Regular updates are vital for speed and security. Each update often brings performance improvements and patches for known issues. Ensure your WordPress core, themes, and plugins are always up to date.
Regular Database Cleanup and Optimization: Over time, the WordPress database can become cluttered with unnecessary data, slowing down your website. Regularly cleaning up your database, and removing old post revisions, spam comments, and transient options can significantly improve performance.
Incorporating these practices into your routine ensures your WordPress site remains fast and efficient. Regular performance testing allows you to stay ahead of potential issues, while ongoing maintenance keeps your site running smoothly, ultimately contributing to better user experience and SEO rankings.
Troubleshooting Common Speed Issues in WordPress
For businesses specializing in WordPress Speed Optimization Services, addressing common speed issues is paramount. This guide focuses on two frequent areas of concern: plugin-related slowdowns and hosting server issues, providing insights into identification and resolution.
Identifying and Fixing Plugin-Related Slowdowns
How to Detect Problematic Plugins: Start by deactivating all plugins and then reactivate them one by one, monitoring your site's speed each time. This process helps pinpoint any plugin that significantly impacts performance. Tools like Query Monitor can also assist in identifying plugins that are causing slow load times.
Best Practices for Plugin Management: Keep the number of plugins to a minimum. Always opt for well-coded, highly-rated plugins from reputable developers. Regularly update plugins to ensure they run efficiently and securely. If a plugin is causing slowdowns, consider finding a lightweight alternative or consult with the plugin's support for optimization advice.
Addressing Hosting Server Issues
Signs of Hosting-Related Performance Issues: Common indicators include consistently slow website load times, frequent downtime, and errors indicating server resource limitations. Tools like GTmetrix can provide insights into whether the issues are server-related.
Steps to Take if Your Hosting is the Bottleneck: If your hosting server is the root cause of performance issues, start by contacting your hosting provider for support. They might offer solutions like resource upgrades or server optimizations. If issues persist, consider migrating to a more robust hosting plan or a different provider that specializes in WordPress hosting and offers better performance.
Addressing these common WordPress speed issues effectively enhances website performance, leading to improved user experience and better SEO rankings. Regular monitoring and proactive management are key to maintaining an optimally performing WordPress site.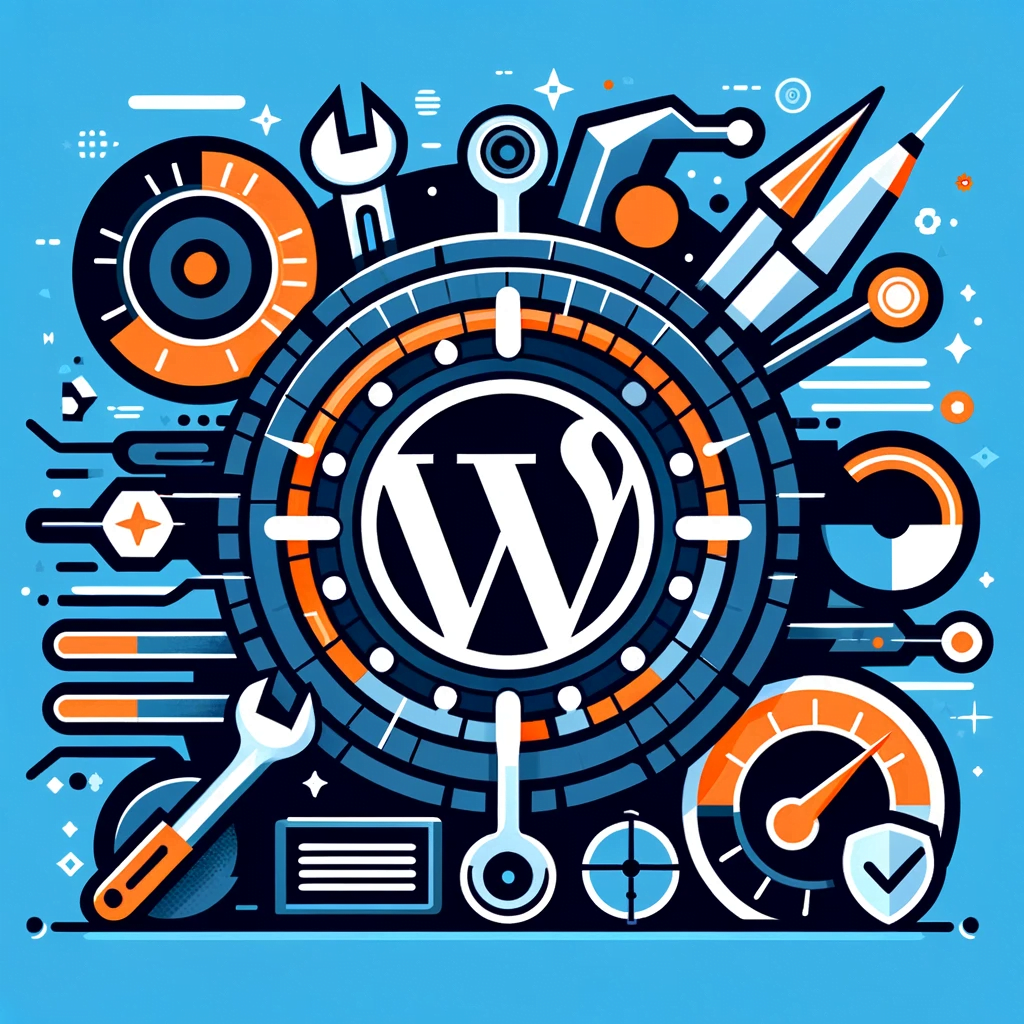 Prioritizing Proactive WordPress Speed Optimization
In summary, the key to maintaining a robust online presence lies in proactively optimizing your WordPress site's speed. The strategies discussed – from selecting the right hosting plan to troubleshooting common speed issues – form the cornerstone of effective WordPress performance management.
Choosing the Right Hosting: A foundational step, selecting a hosting plan tailored to your site's needs is crucial. Opt for a plan that offers advanced features like caching and CDN support for optimal performance.
Leveraging Advanced Hosting Features: Make the most of your hosting plan. Utilize caching mechanisms and CDNs to enhance speed and user experience. Remember, the right configuration can significantly reduce load times and improve site responsiveness.
Optimizing WordPress Configuration: Streamline your site by choosing lightweight themes and efficient plugins. Regular updates and database optimization are key to maintaining a sleek, fast-loading website.
Regular Performance Testing and Maintenance: Stay ahead of potential issues with routine speed tests. Use tools like Google PageSpeed Insights to monitor your site's performance and address any bottlenecks promptly.
Troubleshooting Speed Issues: Be vigilant about plugin-related slowdowns and hosting server issues. A proactive approach to identifying and fixing these problems can prevent significant performance dips.
This holistic approach to WordPress speed optimization is not just about enhancing user experience; it's also a strategic move to improve your site's SEO. Search engines favor fast-loading sites, making speed optimization a critical factor in your overall digital strategy.
By implementing these practices, you are not only guaranteeing a better experience for your users but also solidifying your site's position in search engine rankings. Remember, in the fast-paced digital world, speed is a key differentiator. Stay proactive, stay fast.
---